Brockworth Hedgehog Rescue is a home based rescue, if you have found a hedgehog that needs help please call on 07789 268296 to arrange a convenient time to bring the hedgehog to us. Our phone line is manned between 8am and 6pm, If we are unable to answer please leave a message and we will call you back, we could be on another call or dealing with the hedgehogs.
The rescue is usually manned between 9am and 1pm, then again between 4.30pm-6pm, Please do not come to the rescue until an appointment has been made and NEVER leave a hedgehog outside the rescue.
Our New Address is Unit 5, Abbotswood Road, Brockworth, GL3 4NY,
Our unit is behind the Co-op and Pharmacy
If you have a general enquiry please email us at brockworthhedgehogrescue@outlook.com so that our phone line is kept free for the calls regarding hedgehogs that need to come into the rescue.
Please note that we are unable to offer visits to the hospital or show hedgehogs to visitors. Open days are the only times we allow the public into the hospital area of the building. Our next open day will be on 19th November 2023 - 11am - 4pm

For up to date news please visit our facebook page www.facebook.com/brockworthhedgehogrescue
our page is updated regularly and donations can be made via their secure donation button.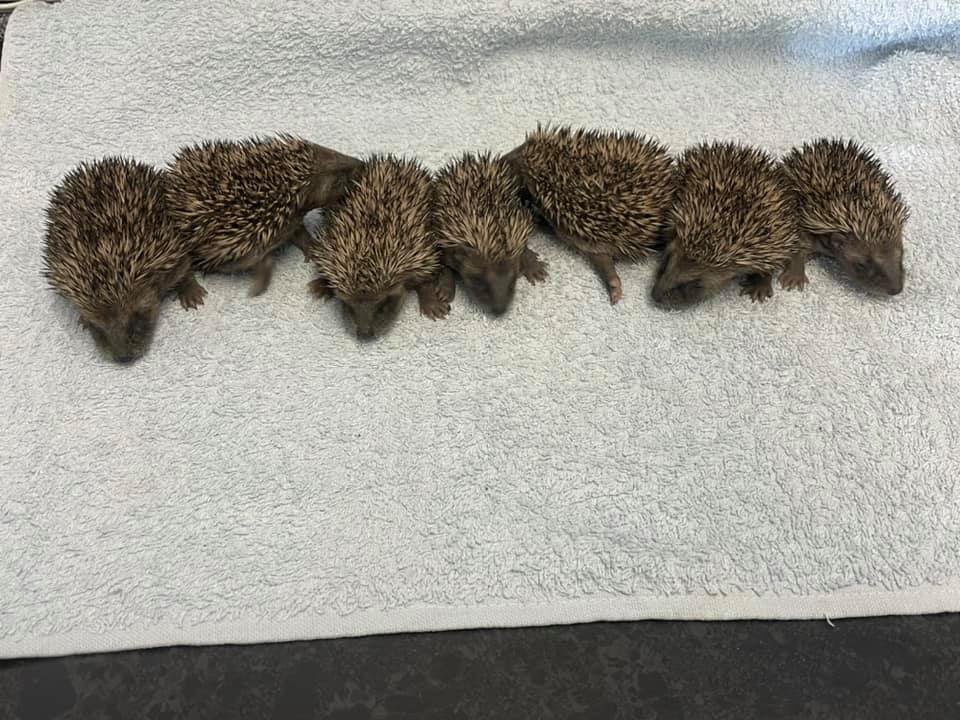 CURRENT HEDGEHOG WINTER WEIGHT ADVICE
HIBERNATION - Hedgehogs will hibernate once the night temperatures are consistently below 5 degrees and we are getting regular frosts. The minimum weight for hibernation is 450g which would be at the stated weather conditions, as rescue we do prefer them to be heavier (at least 500g-600g).
During the autumn if the weather is mild we will not admit hedgehogs just on their weight, we prefer to keep them in the wild for as long as we can. Any hedgehogs found out in the day at this time of year will need help.
For information on when a hedgehog needs help, please see our Found A Hedgehog page