Brockworth Hedgehog Rescue is a home based rescue, if you have found a hedgehog that needs help please call on 07789 268296, please call to arrange a convenient time to bring the hedgehog to us and please never leave a hedgehog at the gate or front door of the rescue address, Vicki works as well as runs the rescue so there will be times when the rescue is not manned.

Please note that we are unable to offer visits to the hospital or show hedgehogs to children. Open days are the only times we allow the public into the hospital building. Our next open day is planned for Saturday 7th May 10am - 4pm.

For up to date news please visit our facebook page www.facebook.com/brockworthhedgehogrescue
our page is updated regularly and donations can be made via their secure donation button.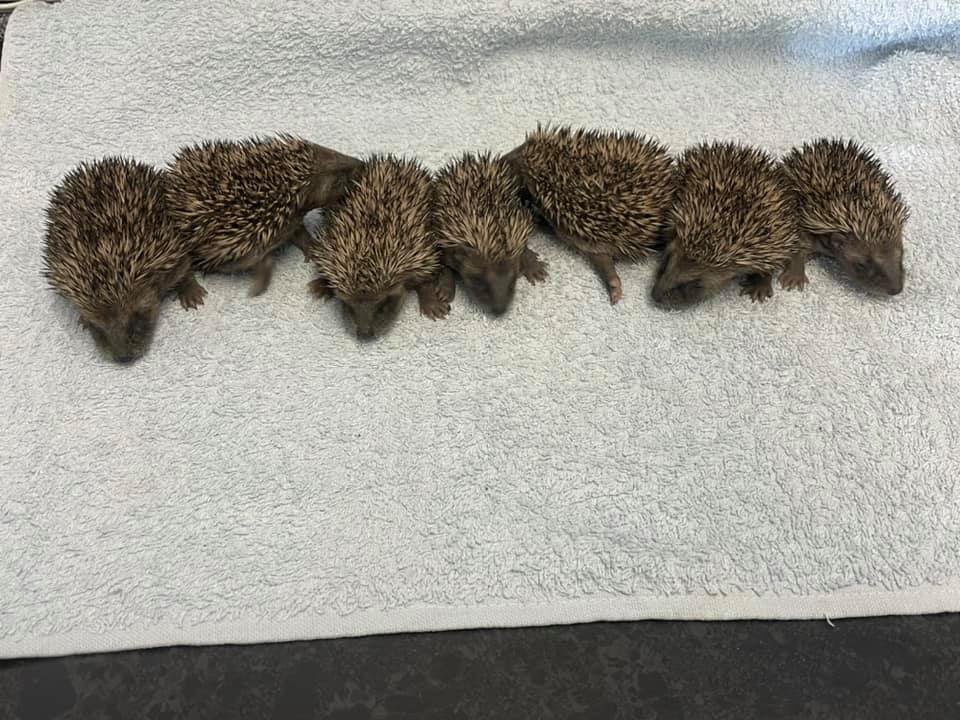 CURRENT HEDGEHOG WINTER WEIGHT ADVICE
HIBERNATION - Hedgehogs will hibernate once the night temperatures are consistently below 5 degrees and we are getting regular frosts. The minimum weight for hibernation is 450g which would be at the stated weather conditions, as rescue we do prefer them to be heavier (at least 500g-600g).
At the moment - (February 22 in Gloucestershire ) with the mild nights and we are nearing spring, hedgehogs will be waking from hibernation. Any hedgehogs found out in the day at this time of year will need help.
For information on when a hedgehog needs help, please see our Found A Hedgehog page